Airline Mask Mandate Lifted
Around in the middle of April, airlines in the U.S have been very difficult with requiring masks for customers and staff working there.
People do trust the mandate will be lifted and masks will not be required for more than half of America. This is very crucial information especially since teenagers are most likely going to go on trips during the summer, which is coming up fast.
"Due to today's court ruling, effective immediately, TSA will no longer enforce its Security Directives and Emergency Amendment requiring mask use on public transportation and transportation hubs," Harry Reid International Airport said.
This means no need to bring a mask for this airport, then again people might need masks for the mandated plane. For instance The Pacific Northwest Giant does not require masks but a flight to Canada does. Many students in Centennial have said it would be easier to bring a mask just in case though.
The governor of California may have said the mask mandate is down, but that does not mean people do not have to wear masks in certain places that say they require masks.
People want to be respected and everyone should wear masks if asked to.
"Getting on a plane and being told to wear a mask is like being told to wipe down a table, its easy to get done and no reason to throw a tantrum for not doing it" is what sophomore, Gianni Tromentanna said.
Leave a Comment
About the Contributor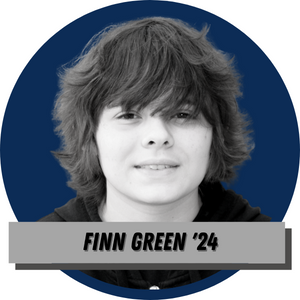 Finn Green, Staff Writer




Finn is a sophomore. He likes to draw. He enjoys making stories as well as trying to make digital art. Finn is inspired to write articles for the...