Summer camp volunteers needed
Summer is just around the corner and there is no better way to spend summer than volunteering.
Many find themselves bored and have nothing to do throughout the whole summer.
This opportunity provides something to do while bettering the community. Getting to work with children and provide the best summer for them.
This is a great experience that will no doubt better the entire summer surface Waves waterpark snow cones camp songs and much more. The smiles that will be put on children's faces with the help of volunteers will no doubt be the insurer the best summer ever.
The information includes every YMCA and the state of Las Vegas Nevada that will be the locations of Durango Skyview and Centennial. these locations are in desperate need of volunteers for the summer camp starting up in just a few weeks.
"I loved volunteering it was a blast" volunteer, Olivia Stanford said.
In order to qualify to be a volunteer for the summer of one of these establishments, you have to be between the ages of 13 and 15.
Another requirement is being cool under pressure working with children is no easy job. If you see yourself as being interested in being a camp volunteer for one of the YMCA then one can search up the website and fill out an application and hopefully get an interview.
"It was not easy but I loved every minute of it and will be forever grateful for the opportunity" volunteer, Jerry Beck said.
Just know this job is demanding and it's 5 days a week for 10 weeks straight with little to no off days. This is definitely not for the faint of heart and for those who want to have a volunteer-filled summer.
Leave a Comment
About the Contributor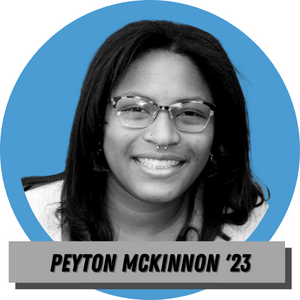 Peyton McKinnon, Staff Writer



Peyton likes to cook and practice techniques in the kitchen. In her spare time, she also likes to paint and do art activities. Peyton works with...