Body found at Lake Mead
On May 1st, due to the lake receding, people found a barrel with a body contained inside.
The police believe that the person found was killed around the 1980s. The police believe this because of the belongings that were found with the body.
According to 8 News Now, "Police suspect the person was killed in the 1980s based on personal items in the barrel, Spencer said. He would not elaborate on the person's cause of death or the items found, citing the ongoing investigation," David Charns said.
Since the body has been in the lake for so long the police think that it will be difficult to identify who the person was, but the police do have extra help from other people.
According to 8 News Now, "'It's going to take an extensive amount of work,' Spencer said about identifying the victim, adding his team was reaching out to UNLV to examine growth on the barrel and when it may have started to erode," Charns said.
As the water continues to recede the police think that there will be more bodies that will continue to come out.
According to CNN, "'The lake has drained dramatically over the last 15 years,' Spencer said previously, noting 'it's likely that we will find additional bodies that have been dumped in Lake Mead' as the water level drops more," Jenn Selva, Rachel Ramirez, and Gregory Lemos said.
Along with bodies there have been old pipes that can be seen in the lake. As it continues to happen there could potentially be more old pipes found.
According to CNN, "Last week, the lake's low water level also exposed one of the reservoir's original water intake valves for the first time," Selva, Ramirez, and Lemos said.
Leave a Comment
About the Contributor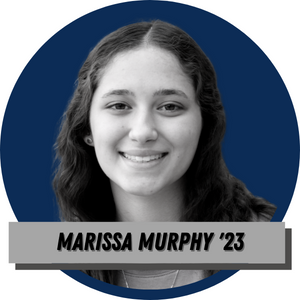 Marissa Murphy, Staff Writer
Marissa likes to spend her time reading. She also likes to hang out with her family and her friends. Each month she also likes to go to the movie theater...