Plans for future
After finishing up my last few weeks of high school I have realized this huge chapter of my life is coming to an end. Seeing how things are starting to get wrapped up for the school year, it is making me kind of sad knowing that I will not be back here in the fall. Centennial has been a great school to me for the last four years and I could not thank the teachers and staff enough for making my experiences amazing.
Although during my sophomore year, COVID-19 hit leaving the rest of that year and my entire junior year in my room listening to my teachers through a screen, I still had tons of fun and made several memories. I did struggle at times with my education being online but I pushed through and got to where I am today.
My favorite part of high school was all of the sports games. Sitting in the dawg pound cheering on our school became a core memory that will last with me for the rest of my life.
After I graduate, I plan on attending CSN in the fall and striving for a bachelors degree in diagnostic medical sonography to become an ultrasound technician. This year I struggled with figuring out what I wanted to do with my life after high school and the career path I should fall into.
After looking into schools, ultrasound technology seemed like the perfect fit for me. I will be doing my first two years here in Vegas and then transferring to a school in Houston, Texas to finish up and get my bachelor's degree and hopefully find a job position down there.
I am so excited to graduate and move on to a new life and I am so grateful for Centennial and all the memories and education I got from the last four years.
Leave a Comment
About the Contributor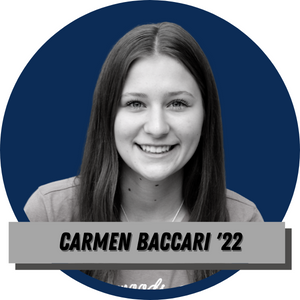 Carmen Baccari, Staff Writer
Carmen is a senior at Centennial High School. She loves to learn new recipes from her family and bake. After high school, she plans to attend CSN and start...