Tackling the new football coach
Starting this year, a new female coach has been added to the freshmen football team's coaching staff at Centennial High School.
With the addition of a new coach, many people are wondering who she is and what tasks she is tackling as part of the freshman football coaching staff.
"Her name is Zshalyn Canfield and she coaches on the Freshmen team as the running backs coach and offensive coordinator," head coach, Dustin Forshee said.
Since the new coach is a female and she is coaching an all-boys sport, many people might wonder if the players are respecting her in the same way the players respect the other coaches.
"They absolutely do [respect her]. She has been with the freshman team since day one in the summer. She has put in the time and the players see that and respect that," Forshee said.
Having a female coach in a male-dominated sport can impact or not impact a team. Some people might feel that things will still be the same no matter what gender a coach is and that the coach will get the same respect regardless.
"Not sure if it impacts the team any certain way. I think the players see her as just another coach regardless if she is female or male. I hope that it inspires young women to see that in a male-dominated field like football, a female coach can have just as much of an impact as male coaches do," Forshee said.
Women getting more involved in leading positions has started to inspire women to also become more involved in the sporting industry. The question then becomes, will there be more progression in the sporting industry when it comes to women in a male-dominant sport?
"Yes, you are seeing it more and more now with women becoming coaches in the NBA and the Raiders hiring a female Team President. You are really seeing more and more women break the mold in these fields. I believe this is just the beginning for women in professional male sports. Now it won't be some big change that happens overnight but you will gradually see more and more women entering these fields. In college currently, you have a number of female Directors of Football Operations at some large universities," Forshee said.
Now that there is a high school that has a female football coach many other schools might be interested in trying to do the same thing. Having a new female coach at Centennial can help set the path for other schools to do the same.
"Possibly, it all depends if women want to get into these fields. Hoping that it inspires females that have an interest in coaching football to pursue it because there are more and more opportunities out there," Forshee said.
Leave a Comment
About the Writer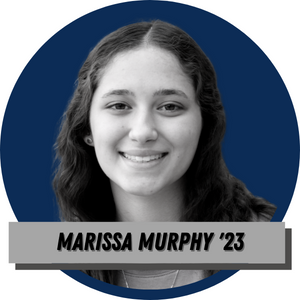 Marissa Murphy, Staff Writer
Marissa likes to spend her time reading. She also likes to hang out with her family and her friends. Each month she also likes to go to the movie theater...