Information about Semesters and Quarters
Many people are very surprised about how slow it took for quarter one to end.
"First quarter went by pretty slow. I think the new cutoff states for assignments can be really stressful," says junior, Kayla Workman.
Each semester consists of two quarters. A quarter is around 2-3 months and a semester is normally 4-5 months.
First quarter will end on Oct. 7, so students should ensure everything gets into the grade book. It is important to make sure not to have any missing assignments. Although the quarter ends on Oct. 7, quite a lot of teachers will say everything is due on the 30th since it is a Friday and grading everything takes a while.
Just in case, students are recommended by the staff to turn in assignments or finish them earlier, some teachers do allow it until the set deadline though.
The second quarter will end approximately 2 months later on Dec. 16, the same date the semester ends. Students should also be aware that even though that's the official deadline, it will probably have deadlines a week before, because of exams. So the deadline would be around the 9th.
After getting back to school, quarter 3 and semester 2 will start Jan. 3, but will quickly come to an end on Mar. 10, deadlines will be Mar. 3 for the third quarter.
Then the last day of semesters, quarters, and school will be May 22. Exams will be on those last few days.
Leave a Comment
About the Contributor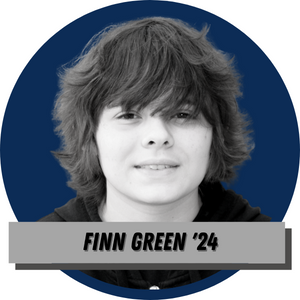 Finn Green, Staff Writer




Finn is a sophomore. He likes to draw. He enjoys making stories as well as trying to make digital art. Finn is inspired to write articles for the...