NHS Harvest Festival Booth
On Oct. 27 Centennial hosted a harvest festival and one of the clubs that had a booth was the National Honor Society.
The harvest festival is filled with different kinds of booths that clubs host and it has a haunted house. Many people go in order to participate in school events but also to hang out with friends.
"I decided to go to the harvest festival to hang out with my friend and see all the cute little things that they had," senior, Mackenzie Hynes said.
One of the booths at the festival was hosted by NHS, it included Jenga, corn hole, and a raffle. There were many people who played the games at the booth but there were also some that did not.
"I did play the games at the NHS booth. I decided to play the games because I like Jenga and cornhole. I think they are both fun to participate in and I enjoyed it," Hynes said.
Since there were so many different options at the booth some people only participated in parts of it and found certain things the most enjoyable. Because so many people go to the booths it can also be fun seeing other people and interacting with them.
"I found the most enjoyable part being able to talk to the parents and seeing all of the little kids in their costumes," Hynes said.
Being at the harvest festival, many students see people they talk to or are friends with. Some students might talk about the booths and which ones were more enjoyable and recommend them.
"I did recommend the booth! I told students because I thought the raffle would be fun and thought the Jenga would be fun for some students to participate in, especially because I enjoyed it so much," Hynes said.
Leave a Comment
About the Contributor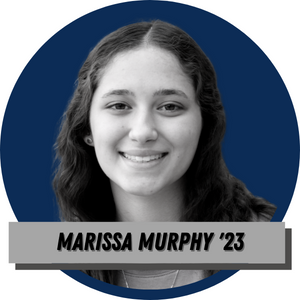 Marissa Murphy, Staff Writer
Marissa likes to spend her time reading. She also likes to hang out with her family and her friends. Each month she also likes to go to the movie theater...