Leslie Jordan's life of luxury
The well-known American actor, singer, and comedian, Leslie Jordan, passed away on October 24, 2022.
Jordan was born on April 29, 1955, and his career kick-started in the year 1986, beginning as a character in the televised film, 'The Fall Guy' as Malone. After this feature, Jordan became easily recognized by his peculiar size and his comforting southern accent.
He was in Chattanooga, TN so his accent was thick and he had only grown to be 4'11" at the age of 76. All throughout his eldest days, these became the key features he was noticed by.
Jordan's career spanned out over 3 decades. Not only was he in the movie 'Fall Guy' but he made an appearance in 'The Help' as Mr. Blackly. In the sitcom 'Will & Grace,' Jordan was spotted for his comedic talents.
In the relatively new show, 'The Masked Singer' Jordan was seen through his charm and bright smile. Being in shows like 'American Horror Story' and 'Call Me Kat' set him as a known face in the film industry and these all continue to survive him now.
Besides Jordan being a familiar face, there are many things that set him apart from everyone and made for fun facts during some of his interviews. When he started telling jokes, initially it was a way for him to avoid being bullied.
Jordan was also a proud member of the LGBTQ+ community which set him as an outcast in his conservative, Christian family. Over his lifetime, he had been baptized over 10 times. One of the most surprising things about Jordan was that growing up, he was a jockey who rode horses and planned to pursue that career until he was drifting off into the actor life.
Altogether, Leslie Jordan was a remarkable person who lived a fun-filled life and called himself "a worker bee" when he was truly the queen. Live life lavishly, Leslie Jordan.
Leave a Comment
About the Contributor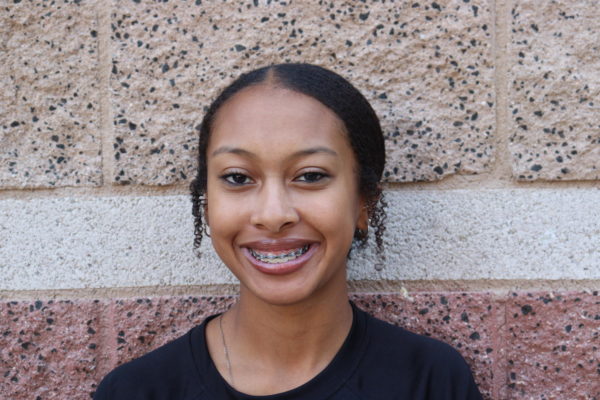 Abrianna Finks, Staff Writer
Abrianna is a Junior at Centennial High School and a Staff Writer for The Bark since day one. She loves Justin Bieber and The Weeknd. She is very ambitious...