2023 NBA all-star game
With the 2023 NBA All-Star game approaching, the captains of the Western and Eastern Conferences were announced.
The captain of the Eastern conference will be Giannis Antetokounmpo. The captain of the Western conference will be Lebron James.
Lebron James is 157 points from Kareem Abdul-Jabbar's scoring record of 38,387 points. If he averages 29 points a game, he is set to break the record in 5 games.
The starters for the Eastern Conference will be Kevin Durant of the nets, Jayson Tatum of the Celtics, Donovan Mitchell of the Cavaliers, and Kyrie Irving of the Nets.
Many fans are unhappy with the choice of the 76ers player Joel Embiid not being a starter.
"I've got Joel Embiid as the MVP, I keep telling you that because that team keeps emerging as the best in the East. So, I don't know how you can keep Joel out of the top three. I look at the way the players voted, they voted for Embiid as the third starter," Undisputed commentator, Skip Bayless said.
The starters for the Western Conference include Nikola Jokić of the Nuggets, Zion Williamson of the Pelicans, Steph Curry of the Warriors, and Luka Dončić of the Mavericks.
Many people think Williamson does not deserve the starting position because he has only played 29 out of 49 games.
"I would've taken Domantas Sabonis, He's averaging 18 points per game. He leads the league in rebounding at 12.4 rebounds per game, and he has seven assists per game. And he's shooting 60% from the field. His team is also third in the West," Undisputed commentator, Shannon Sharpe said.
Leave a Comment
About the Contributor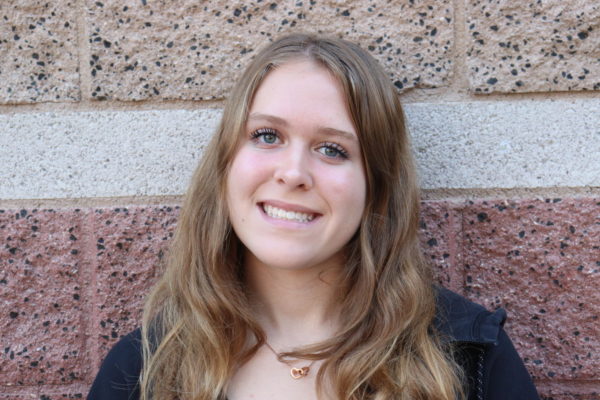 Alina Paradowski, Editor-In-Chief
Alina Paradowski is a Junior at Centennial High School and The Editor-in-Chief for The Bark. Born and raised in Raleigh, North Carolina, she has always...