El Salvodoran President cracks down on gangs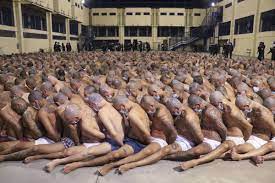 El Salvador on Tuesday surpassed the one-year mark since the gang-ridden nation began cracking down on organized crime under an emergency-ordered anti-gang measure that was originally intended to last for just one month.
Monday marked the one-year anniversary since President Nayib Bukele ordered the crackdown following a particularly deadly day on March 27, 2022, in which 62 people were killed by gang violence.
Salvadoran lawmakers continued to renew the emergency powers each month, enabling the government to continue to crack down on gangs and arrest more than 66,400 people over the last year.
More than 4,300 of those arrested have since been released, and some human rights groups have flagged that the intense crackdown has led to 111 deaths of those incarcerated, along with more than 5,800 suspected cases of rights violations.
Despite the fact that some of the rights have been suspended for the sake of the purge, gang-related violence has dropped in El Salvador, which has long struggled to cope with expansive gangs like MS-13 and Barrio 18.
A recent poll suggested that the majority of Salvadorians approve of the government crackdown with eight out of every 10 poll takers across the nation giving it their stamp of approval.
Under the emergency order, police no longer need to inform the suspect why they are being arrested or to inform them of their rights.
The detained individual also does not have a right to a lawyer and can be held for up to 15 days without seeing a judge, opposed to the previous 72-hour window they were guaranteed.
The conditions of Salvadoran prisons are notoriously poor with overcrowding as swaths of men continue to pour in – though the prison system may see some relief as El Salvador rolled out a new mega-prison specifically intended to hold up to 40,000 gang members earlier this month.
Leave a Comment
About the Contributor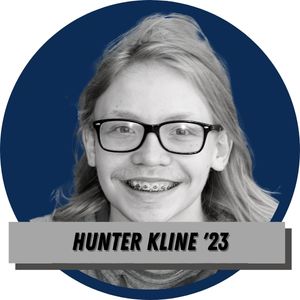 Hunter Kline, Staff Writer




A junior. Likes to read manga. Likes to study foreign languages. Plans on going to college