Bringing families home
On April 14 and 20, Habitat for Humanity Las Vegas held home dedications for the recipients of two newly built homes.
Habitat for Humanity is a nonprofit organization that builds and provides new homes for low-income families. Each year Habitat makes it a goal to build as many homes for families as they can.
"We held two home dedications in April. One was for the Paredes family and the other was for Monica Malone," Executive Director of Habitat for Humanity Las Vegas, Angela Phillips said.
Given that Habitat has a large bracket of eligible people for the homes, an extensive process is needed to narrow down which families get chosen for a new home. Monica and the Paredes family went through this process and were the lucky recipients of the brand-new homes.
"The families go through a highly competitive application and pre-qualification process that measures their ability to pay an affordable mortgage, willingness to contribute sweat equity hours to help build their home and housing need," Phillips said.
Building a home from scratch takes a lot of hard work and effort. Given that Habitat is a nonprofit organization, it takes more than just the construction crew to make it possible.
"Our home sponsors, individual donors, volunteers, and people who shop in our ReStores contribute either their time and money. It wouldn't be possible without them!" Phillips said.
Habitat is always looking for more donors, sponsors, and volunteers to help make their goal possible. Getting help in any way from anyone contributes a lot to the success of their goals.
"The best way to get involved is to visit our website: lasvegashabitat.org and sign up to volunteer or donate funds to support our mission," Phillips said.
Leave a Comment
About the Contributor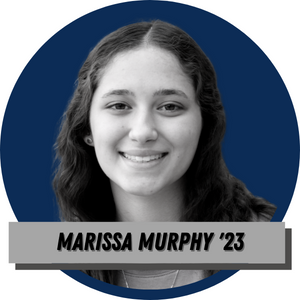 Marissa Murphy, Staff Writer
Marissa likes to spend her time reading. She also likes to hang out with her family and her friends. Each month she also likes to go to the movie theater...