Winter sports kick off
By: Jadyn Johnson-Bowles
Bark! Voice of the Bulldogs
Copy Editor
Winter is approaching which signifies the end of football season and the beginning of winter sports.
The winter sport with the most hype around it is basketball. Centennial has both Men's and Women's basketball teams, but the main event of the basketball games is the varsity Women's team.
"Everyone knows that the Women's varsity team is the best and you see it as soon as they walk on the court. They have matching shoes and warm-ups and backpacks. They have all the funding because they are the best. A lot of the players are top players in the state or country and have multiple offers from colleges and universities from all over. They don't play when it comes to basketball," junior, Darrah Simon said.
The women of the varsity team do not become this good overnight. The team puts in time and effort to perfect skills.
"The time and sacrifices we make are all worth it, we work on getting better 24/7 and that's what makes us champions and great," junior, Kaliyah Dillard said.
Wrestling is another sport that begins in winter, but sadly, the team does not get much exposure due to the excitement around basketball.
"In wrestling, you have many opponents, but the toughest you will face is yourself. We work and train and do as best we can," junior, Nelson Angotti said.
Another winter sport is bowling. Most students admit to not knowing about the bowling team, but it does exist.
"Wait, we have a bowling team? Honestly, I never knew that. I heard people my freshmen year talking about bowling with the school but I thought that it was a student council trip or a club or something, not an actual sport that we have. I'm really bad at bowling, but it seems like something fun. The news should do an ad to bring more awareness to it as well," junior, Sophie Isom said.
Flag football is one of the lesser talked about sports of winter, but neither the coaches nor the ladies of the team take the sport lightly.
"We all work hard so we can prepare ourselves for the season that's coming up. A lot of our veteran players are willing to help the new girls so that they're ready to work hard. We spend a good amount of time in the weight room just working out before we do drills and other things in practice. We work hard to ensure that we do the best we can and are prepared for our games," junior, Gabie Martinez said.
With football season over, the excitement around the winter sports begins as Centennial waits in anticipation for the first games.
Leave a Comment
About the Photographer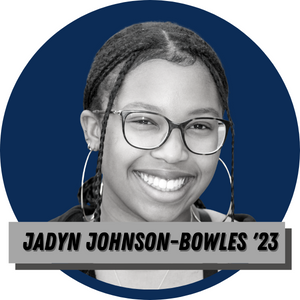 Jadyn Johnson-Bowles, Staff Writer




Jadyn Johnson-Bowles is an ambitious 11th grader who is not afraid of challenges. Her love for writing has served her well, and she hopes to bring...