March Madness dribbles into another season
Regarding big events in Vegas, the busiest two-week stretch was the NCAA Men's Basketball tournament, also called March Madness.
Since covid has affected the tournament over the past two years, this might be the biggest year yet. Combining higher than ever interest in sports betting and a return to pre-pandemic occupancy is a perfect storm of excitement in Vegas for March Madness in 2022.
There are a lot of different ways to approach the tournament, for anyone either visiting town or the Las Vegas Strip for viewing, which tends to have more action in the first week due to the number of games. In the first days of the tournament, all 64 teams play their first games, which means 16 games per day beginning early in the morning and ending late at night. Watching the tournament is a sports fan's dream. One of the best places to watch March Madness is in parts of Vegas resorts that have exploded in size and popularity in recent years.
Small numbers of resorts open ballrooms with massive viewing screens and ample seating, though they're usually first-come, first-serve with doors opening early in the morning. Treasure Island has tons of places to watch March Madness, but the big one is the ballroom, with no cover and first-come seating. Doors open at 7:30 pm with drinks and food to buy everywhere. The entire Downtown Las Vegas resort of Circa has positioned itself as a destination for sports betting and viewing. The pool has one of the biggest screens anywhere and is great for those who like to sit around in their swimsuits while watching college basketball.
Leave a Comment
About the Contributor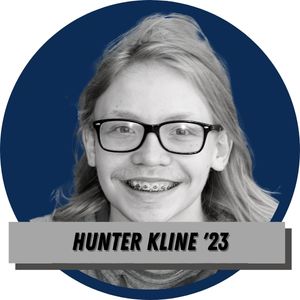 Hunter Kline, Staff Writer




A junior. Likes to read manga. Likes to study foreign languages. Plans on going to college