Pure Aloha
Las Vegas celebrates Pure Aloha festival
By: Peyton Mckinnon
Bark! Voice of the Bulldogs
Copy editor
Pure Aloha Festival was in Las Vegas celebrating Polynesian culture.
This past weekend Las Vegas had a big Festival celebrating Polynesian culture. With small businesses brides and even live performances
People from all over Vegas come to have a great time for the 4-day long Festival. As soon as you walk in it the smell of Polynesian food fills the lungs embracing their culture.
Pure Aloha also has many rides tickets that can be purchased. Some of the rights include the zipper, the fireball, the Explorer, the carousel and another called alien spaceship and many more.
"The food was absolutely amazing as everything had such divine flavors. I Absolutely loved it,"Anonymous said.
Although Pure Aloha was the Talk of the Town for the past weekend it was very crowded and if you wanted to have any fun you needed to get there early or you wouldn't be able to enjoy everything you possibly could.
"The line took us an hour just to get in and everything we wanted to do took 30 to 45 minutes just to do but overall it was still fun and I would do it again," Anonymous said.
This Festival needs to be remembered as a time to both celebrate and appreciate the culture of others. Many who went to Pure Aloha said that the Polynesian culture was everywhere you looked.
Pure Aloha will be back next year. Hopefully to be bigger and better than ever. Hope to see a bigger crowd this year. Come celebrate it is definitely worth the wait.
Leave a Comment
About the Writer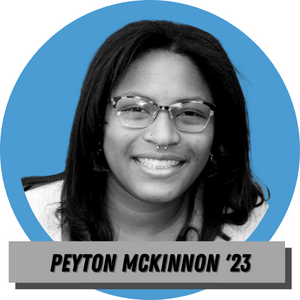 Peyton McKinnon, Staff Writer



Peyton likes to cook and practice techniques in the kitchen. In her spare time, she also likes to paint and do art activities. Peyton works with...