Harvest festival in action
Harvest festival in action
By: Marissa Murphy
Bark! Voice of the Bulldogs
Staff Writer
On Thursday, Oct. 28, the theatre department held a very successful harvest festival at the school that showcased many different booths and a haunted house.
Many people at the festival were participants in the activities and volunteers for the various booths that were featured. Many of the booths came from the various clubs that are at the school.
"I came as a volunteer for BSU [Black Student Union]. Our booth was basketball and cup pong," junior, Jadynn-Rose Moore said.
The people who went as participants in the activities were able to walk around and experience the different booths. The students also had the opportunity to go to the haunted house.
"I went to all the different booths and played the games which were really cool and fun. The haunted house really stood out to me because it was really fun to walk through and see all the decorations and get a good scare," junior, Khalil McEwan said.
Many people have been to the harvest festivals in the past, but for those who hadn't, the expectations varied. Some people's expectations were met while others were not.
"The harvest festival was not what I expected. I was thinking it would be a smaller turnout but I was surprised to see it so big and busy," Moore said.
Due to COVID-19, there were new requirements and different rules set out for people to follow to keep everyone safe and healthy. In some ways, the requirements greatly impacted the event while in other ways it did not.
"There was one main new requirement due to COVID-19, and that was food. We were not allowed to sell certain food due to COVID-19 and making sure we were not cross contaminating," Moore said.
For the students who volunteered to work the event, many of them didn't get to explore what the rest of the festival was like. Some people did take the time to get there earlier to do so while others did not.
"Even though I was a volunteer and didn't get to personally experience some things, I did enjoy myself. I think if I came a little earlier, then I would have been able to do more. But the overall setup and vibe was really good and I enjoyed it," Moore said.
Leave a Comment
About the Contributor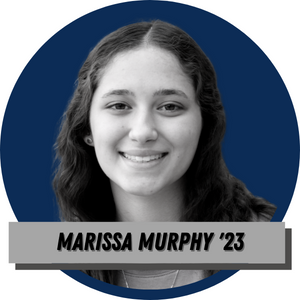 Marissa Murphy, Staff Writer
Marissa likes to spend her time reading. She also likes to hang out with her family and her friends. Each month she also likes to go to the movie theater...