Volunteer opportunities
Volunteer opportunities available
By: Amanda Bream
Bark! Voice of the Bulldogs
Editor-in-chief
As COVID-19 cases continue to decline, more volunteer opportunities open up to students.
Students are told that volunteering is very important throughout high school, but many do not take these words to heart.
Little do the students know, many colleges have community service hour requirements. Some as high as 100 hours just to get in.
For example, CSN. To get into CSN, a student must have at least 8 hours of community service to be considered.
Many students are now starting to realize this and are trying to get hours in. There are many ways one can go about this.
Students can search online for places that are accepting volunteers in their area. These places could be museums, animal shelters, horse stables, road clean-up, etc.
For the volunteer hours to count, they must be logged somewhere and there must be a supervisor who can account for the student being there. This is extremely important and unfortunately, students tend to lose hours because this is not followed.
For many students, it was hard to find opportunities to volunteer during COVID-19. Many places were shut down or were only letting its staff in at the time. Fortunately, since everything has been opening up more, more places are also opening up spots for volunteers.
If any students are having a hard time finding a place to volunteer, the school counselors are always available to help out.
Leave a Comment
About the Writer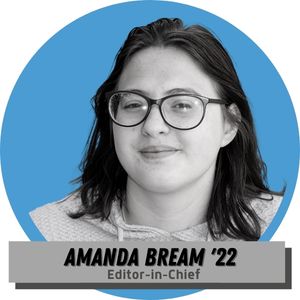 Amanda Bream, Editor-in-Chief
Amanda is currently an Editor-in-Chief for Bark! Voice of the Bulldogs. She is a senior in high school planning to attend the University of Mobile in the...