Books on a budget
By: Amanda Bream
Bark! Voice of the Bulldogs
Editor-In-Chief
Students ponder how to buy books on a student-friendly budget.
Unfortunately throughout the years, the cost of books has increased tremendously. The average cost of a book is twenty dollars. This can be way too much for those trying to save money but want to read.
There are many ways to buy books on a budget, one just needs to do the research. There are thrifty stores, libraries, online stores, and more. These things can be total lifesavers for those with strict budgets.
The best resource is the library. At the Rainbow Library, anyone can buy the books that the library is trying to get rid of or other people bring in. The highest a book can cost is two dollars depending on the size and if it is hardcover.
The next best resource is online thrift stores. There is a website called Better World Books. This company takes used books and sells most of them for about five dollars. When someone buys from the site, the company plants trees and donates books to elementary schools as well.
This next resource is not seen much in Las Vegas but is a good way to gain new books without spending much. Sometimes in random places or in neighborhoods, one can find a type of little hut that carries books. The rule is that if someone wants to take a book that person must leave a book. This is widely used in small towns or very family-oriented cities.
Books will continue to go up in price so it is important for bookish people to share each other's tips and tricks on buying books.
Leave a Comment
About the Contributor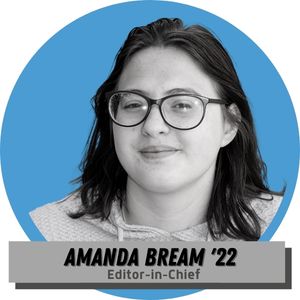 Amanda Bream, Editor-in-Chief
Amanda is currently an Editor-in-Chief for Bark! Voice of the Bulldogs. She is a senior in high school planning to attend the University of Mobile in the...