Halloween differences from last year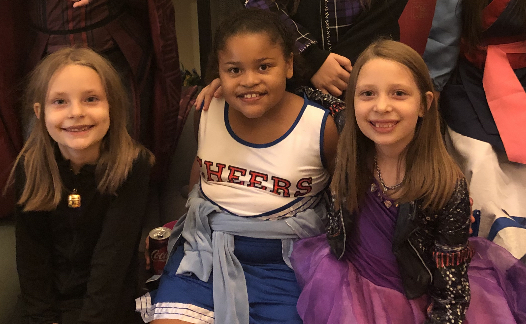 Elizabeth Merrill
Bark! Voice of the Bulldogs
Staff Writer
Last year, due to the COVID-19 outbreak, typical Halloween activities had to be put off. Trick-or-treating could not be done with the regulations in place and Halloween parties could not be thrown either.
"I wanted to go to a pumpkin patch so bad, but my parents were too scared because of COVID-19 and there were a bunch of people so they didn't think it was such a good idea." junior, Joseoyn Huerta said.
Even though many activities were unavailable, people were still able to find ways to celebrate.
"I went over to my friend's house and we decorated cupcakes," Huerta said.
For Halloween this year, many got creative and found ways to decorate masks and incorporate the masks into costumes.
According to lasvegasnevada.gov, "The CDC recommended that everyone, including fully vaccinated individuals, wear a mask in public indoor settings in counties with substantial or high transmission."
The CDC also recommends that people should wear a face mask in indoor public places as well as outdoor public areas with high numbers of COVID-19 cases.
According to the New York Times, Clark County's COVID-19 cases have been on the decline recently, averaging 500 new cases a day and as of October 28th, 63.0% of Clark County residents have had at least one dose of the vaccine, and 52.7% are fully vaccinated.
Other people found creative ways to distribute candy in COVID-19 safe ways. One family was observed passing out candy using a tube that went from porches and into candy bags.
Although COVID-19 restrictions are not ideal, setting boundaries is important and people can still live full lives with these restrictions in place.
Leave a Comment