Purpose of Thanksgiving parade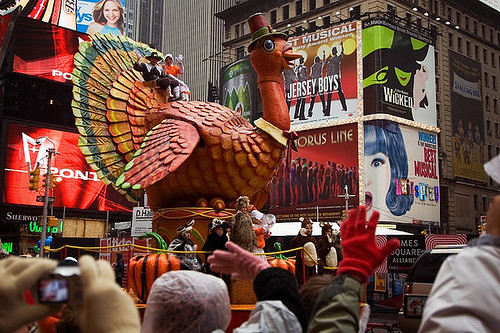 By: Marissa Murphy
Bark! Voice of the Bulldogs
Staff Writer
Thanksgiving is celebrated in many different ways all over the country, but some places celebrate in the form of a parade.
The tradition of a Thanksgiving parade has been going on for almost a century. The most known Thanksgiving parade takes place in New York City, the Macy's Thanksgiving Day Parade.
Even though the biggest parade takes place in NYC, people all over the country have access to seeing it. The parade is shown on TV to allow people to watch it from anywhere.
Each year the parade is a big event where people from everywhere go to NYC to see it in person. People go to it and enjoy the celebration and atmosphere of everyone being together on that day.
To many people, a Thanksgiving parade is the thing that kicks off the holiday and gets people excited. This is a fun occasion where people are allowed to go and enjoy the music and decorations.
Given COVID-19, parades have changed in some ways. In 2020, some parades did not happen or simply had to be watched virtually with no one at the parade to witness it in person.
This year, the hope is that the parade will be back to normal as best as can be. With COVID-19 still being somewhat of a problem, many parades are requiring certain preventative measures to take place.
Some parades ask that the people are wearing a mask at all times during the parade. Most are not requiring vaccines to watch, but the workers are required to get vaccinated.
The number of participants has also been reduced. Another measure that is being placed is that people are required to social distance.
Although the COVID-19 requirements are not ideal, the purpose is to keep everyone safe and healthy.
Leave a Comment