Feelings about Christmas movies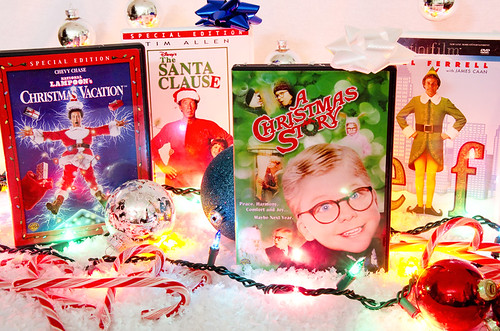 By: Marissa Murphy
Bark! Voice of the Bulldogs
Staff Writer
Whether the movies are old or new, many people can count on a good Christmas movie to get everyone in the holiday spirit.
Throughout the years many Christmas movies have been released. Getting close to Christmas day many people start watching those movies, especially ones that the person has watched before since the movie can be counted on to be one that the person enjoys.
"I have seen multiple Christmas movies. Elf, Home Alone, and The Nightmare Before Christmas are some of my favorites. All of the movies get me into the Christmas spirit," junior, Khalil Mc Ewan said.
Given a large number of Christmas movies, it can be hard to choose only one favorite. However, some people find no trouble in being able to choose one.
"Home Alone is my favorite because I like how clever the kid was when defeating the intruders and also how funny it is," Mc Ewan said.
For some people Christmas movies do not have any sort of effect in terms of the Christmas spirit at all. Other people who watch these movies get really excited for Christmas to come and end up with a lot of Christmas spirit.
"They do get me in the Christmas spirit because it sets the mood and the vibe in the room. Also because with all the decorations in the movies it makes me want to decorate for Christmas too," Mc Ewan said.
An important part of watching a movie is whether or not it will become something someone decides to recommend to others. With Christmas movies a lot of people will recommend it to others because they are fun movies to watch.
"I would recommend watching Home Alone to anyone who wants a good laugh," Mc Ewan said.
Leave a Comment