2021 trip through memory lane
By: Amanda Bream
Bark! Voice of the Bulldogs
Editor-in-Chief
As people around the world trudge into 2022 with an open and hopeful mind, many think back on how 2021 went and what happened.
As many know, 2020 was a dumpster fire of a year. So many went into 2021 hoping that it would be a better year. In some ways it was but in some ways, it was not. This is just a brief overview of what happened in 2021.
To start off 2021, President Joe Biden was inaugurated. As most people know, in November of 2020, Biden won the election against Donald Trump. On Jan. 20th, Biden was officially inaugurated.
On Sept. 11th, 2021, President Biden forced troops to withdraw from the war in Afghanistan against the Taliban. This happened on the 20th anniversary of the 9/11 attacks. Unfortunately, that means that the Taliban has returned to power.
A huge thing that happened in 2021 was that the COVID-19 vaccine was approved for most ages. This was very important since many schools around the world were starting to allow in-person classes.
Elon Musk superseded Jeff Bezos as the richest person alive. Jeff Bezos also stepped down as Amazon's CEO. This is probably why Elon Musk superseded Bezos.
Due to COVID-19, the 2020 Olympics happened in July of 2021. Unfortunately, due to health regulations, fans could not attend the Olympics.
Finally, on Nov. 12th, Britney Spears was freed from her conservatorship. This was a huge moment for both Spears and fans. Spears had been in conservatorship for 13 years. Many cannot wait to see what Spears has in store.
During the first few weeks of the new year, many like to reminisce about how the past year went and what to do better in the coming year. However, the time has come to move forward and focus on the future.
Leave a Comment
About the Writer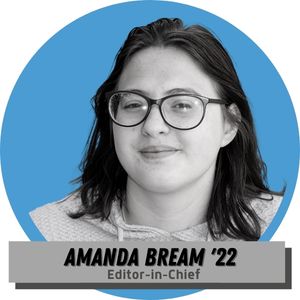 Amanda Bream, Editor-in-Chief
Amanda is currently an Editor-in-Chief for Bark! Voice of the Bulldogs. She is a senior in high school planning to attend the University of Mobile in the...