Saying goodbye to NLV car crash victims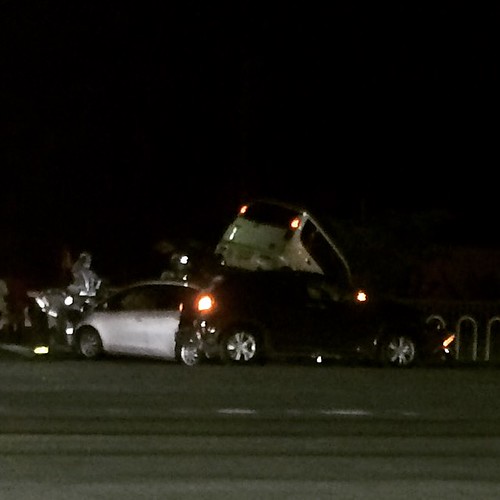 By: Marissa Murphy
Bark! Voice of the Bulldogs
Staff Writer
On Jan. 29, nine people were killed in a car crash in North Las Vegas.
There was one man who caused the crash, Gary Dean Robinson, who killed nine people, including himself, and injured four others.
According to the Las Vegas Review Journal, "… a Dodge Challenger authorities said blew through a red light Saturday afternoon at more than 100 mph north on Commerce Street, where the speed limit is 35 mph, causing the wreck at the intersection with Cheyenne Avenue," Ricardo Torres-Cortez, Jonah Dylan, and David Wilson said.
The man who caused the accident was said to have had a record for speeding. In the last fifteen months, he was said to have been cited for speeding at least five times.
According to the Las Vegas Review Journal, "I was informed he does have multiple speeding citations and other traffic offenses on his record," North Las Vegas police spokesman Alexander Cuevas said.
Many people in the community are mourning the loss of the nine people who were killed. The deaths have affected people in many ways, especially the family of these people and the four others who were injured.
According to the Las Vegas Review Journal, "A heartfelt condolences to the families and everyone affected by this horrific incident," acting North Las Vegas Police Chief Jacqueline Gravatt said. "It affects us as a community, as a valley, and as a nation as a whole," Torres-Cortez, Dylan, and Wilson said.
There was a vigil for the people included in the car crash for the community to come and mourn the losses.
According to Kolo 8 News Now, "The Las Vegas Review-Journal reports that well-wishers met up at the Cheyenne Sports Complex around 4 p.m. Saturday and then drove as a group to the crash site," Associated Press said.
Leave a Comment