Importance of college visits
By: Amanda Bream
Bark! Voice of the Bulldogs
Editor-in-Chief
As students wait to hear from colleges, now is the time to schedule college visits.
If one decides to go to college, then college visits are a must. These things may not seem as important but visits can help sway the important decision.
One may not think that what the surrounding area looks like is important but it can be to a person's mood and productivity. Some people like hiking and being outdoors, so making sure that there are ways to go outside and nearby places to go may be important to that person when picking a college.
Some places are known for being gloomy or sunny, so if someone likes the sun and it makes them happier, that person would want to pick a college where it is more sunny and warm.
What someone surrounds themselves with can affect school grades and how a person acts. This may not seem as important as the deadlines coming up but it can affect how happy a person may be.
So how does one go about scheduling college visits? One thing to do first is to look at the school website and check if that school is even doing tours. Due to COVID-19, some schools are not allowing students to tour the campus.
There are multiple ways to tour a campus. One of the most popular ways is to schedule an appointment and someone will take that person around the school. However, if one cannot make it to the allotted time slots then there is a new feature where a person's phone can show the campus.
Sometimes this comes in the form of a QR scan or it can also be a downloaded app. This way a person can tour the campus at that person's convenience.
Campus tours are not required but are highly recommended as it is a free resource.
Leave a Comment
About the Contributor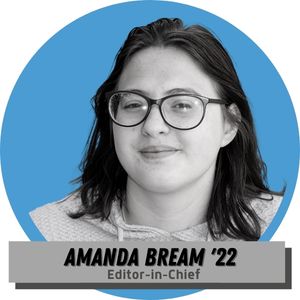 Amanda Bream, Editor-in-Chief
Amanda is currently an Editor-in-Chief for Bark! Voice of the Bulldogs. She is a senior in high school planning to attend the University of Mobile in the...