Snow cones on sale soon at Centennial
Bark! Voice of the Bulldogs
By: Peyton Mckinnon
Copy editor
Snow cones are the perfect thing for a hot sunny day. In Las Vegas heat, the best thing to cool down is a sweet treat.
Snow and Journalism have no real connection. However, coming soon to Centennial is its very own snow cones.
The sweet treat will be sold three days a week for only two dollars. The Snow cones are a great way for this student-run class to make some much-needed money.
The snow cones will be sold in four flavors that have yet to be decided. Alone with some candied that can also be purchased at the snow cone stand.
The money will go to great things to a club and class that will use the money wisely. The goal is to create funds for cameras and equipment for the best quality that journalism to provide.
This will not be all Journalism will also provide, new events that bring a fun and cool environment to school. As well as new opportunities to socialize with other students.
Journalism is one of the best classes to be in with so much to offer. Selling these Snow cones gives journalism students a chance to succeed at what they do best.
Make sure to support another part of Centennial's family by stopping by and hopefully purchasing a delightful snow cone. Look out for the poster coming soon with all the information on how to get a snow cone.
Leave a Comment
About the Contributor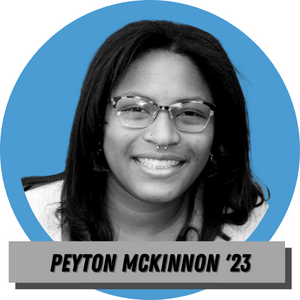 Peyton McKinnon, Staff Writer



Peyton likes to cook and practice techniques in the kitchen. In her spare time, she also likes to paint and do art activities. Peyton works with...