Can teachers break up fights?
Hunter Kline
Bark! Voice of the Bulldogs
Staff Writer
If there's a fight in the classroom, what can a teacher do? Clark County School District teachers have asked this question while trying to figure out how to de-escalate a fight from getting out of control. "It made me sick to my stomach," said teacher said Carmen Andrews. "To see that happen to a kid, to anybody is bad enough."
Andrews is disgusted after hearing reports and seeing videos of violence on CCSD campuses. She takes the safety of her students seriously, after nearly two decades teaching in a CCSD classroom. While she's never had to break up a fight, Andrews says most teachers are hesitant to intervene as they can't legally touch students without consent. "The reality is, it could come back to haunt you if you accidentally hurt a kid trying to break up a fight," she said.
The Clark County Education Association says teachers aren't trained to break up fights. Schools are supposed to have a plan in place for teachers to call for help should a fight break out, under the collective bargaining agreement with CCSD. "In that moment, will the assistance get there quick enough?" said union president Marie Neisess. " That's the issue."
Teacher Rueben d'Silva, a Rancho High School teacher, would like to see district officials consider a good Samaritan clause. "Teachers who do get involved and break up fights – they're not going to be held liable from lawsuits from parents or other folks putting their hands on students if, in good faith, they were trying to break up the fight," he said.
Multiple CCSD trustees have brought this exact issue up about providing clarity for teachers in these situations. This will be a topic of discussion at the next school board meeting.
Leave a Comment
About the Contributor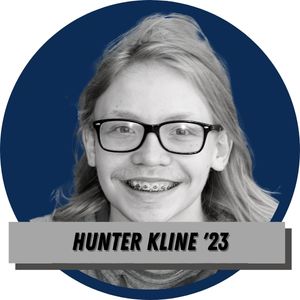 Hunter Kline, Staff Writer




A junior. Likes to read manga. Likes to study foreign languages. Plans on going to college