Croc shoes are taking over
Crocs, a shoe that most people thought was just a trend, have become a mainstream fashion statement.
Crocs were first made in Boulder, Colorado, in 2002. The shoe first debuted as a foam clog made for boating.
The brand became more popular during the beginning of the pandemic when everyone valued comfort over everything else. The shoes have skyrocketed since then.
Many people enjoy the classic crocs in different colors, not realizing how many styles crocs offer.
"I only ever bought the regular foam ones in different colors and patterns, but recently my friend showed me the furry ones, and I was very interested," senior, Kelise Wells said.
Crocs has also rebranded itself into a more luxury company than when the company first started in 2002.
"I found out from my cousin who works at crocs headquarters that a pair of crocs used to cost $13, but now they cost $55-$60, on the low," an anonymous.
After partnering with major designer brand Balenciaga, Crocs turned over a new leaf and began to branch out in their designs.
Crocs made a platform clog that was three inches high. The company has also made sandals and other kinds of shoes.
"I saw that Crocs made some sneakers and boots," an anonymous student said. "I might have to cop those to flex on my friends like you ain't never seen this before."
Crocs have created its own "hype-beast" culture and have become a phenomenon with the new generations, despite older people's comments.
Crocs have become a cultural sensation and will continue to rise as long as people find them comfortable and fashionable.
"I think that Crocs have really come up in the world, and I can't wait to see how far the company will go," Wells said.
Leave a Comment
About the Contributor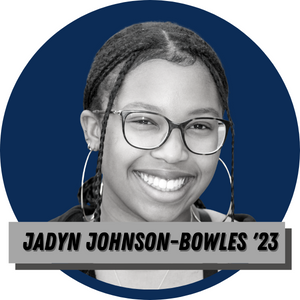 Jadyn Johnson-Bowles, Staff Writer




Jadyn Johnson-Bowles is an ambitious 11th grader who is not afraid of challenges. Her love for writing has served her well, and she hopes to bring...