Fusion flew to Florida
Centennial's dance team spent six days competing in Nationals and enjoying Disneyworld in Orlando, Florida from Feb. 16 through Feb. 21.
Dance Fusion met at the airport bright and early at 6:10 A.M. on Wednesday, Feb. 16. The team first flew to Indianapolis, had lunch for an hour, and then boarded again at 3:25 P.M. for the next flight to Orlando.
Dance Fusion checked into the Orlando World Center Marriott, enjoyed a team dinner, and prepared for the next day of fun. Thursday, Feb. 17, was a fun day for Fusion, as the team spent the whole day at Disney's Hollywood Studios and ate dinner at Planet Hollywood.
"Thursday was such a great bonding day as a team. We got to ride some rides together and become closer to one another. The day at Disney was one of the best times I've had with this team, and I can not wait for more opportunities to come," sophomore, Keira Garcia said.
On Friday, Feb. 18, Dance Fusion got straight to practice at 7:00 in the morning and continued until 9:30 A.M. The rest of the day included attending a jazz master class and injury prevention class, time for homework, more practice, free time/swimming, and shopping at Disney Springs.
The next two days, Fusion competed against over one hundred teams and all of the dances made it to the second round. Although Dance Fusion did not make it to the finals, Ms. Dunn was proud of her team for working hard and performing well.
"It was really fun; it was a really good team bonding experience and getting closer with everybody. For some of the girls, it was their first time at Nationals and at a big competition in general besides like a gym floor, so it was good that they got to experience that," Garcia said.
Leave a Comment
About the Contributor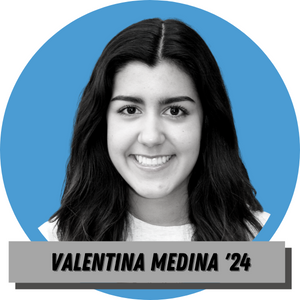 Valentina Medina, Staff Writer
Valentina's love for reading and writing brought her into taking journalism for her first two years of high school. She's very creative, and she dedicates...