Marine Recruiters Campus
Marine recruiters were on campus on Mar. 15, 2022, seeking out ambitious students who want to help the country.
The Centennial Activities Office received a call from the Marine recruiters asking for a visit and set up an appointment to come onto campus.
The Marines are one of the six branches of the U.S. Military. Marine troops have specialized jobs and protect forces on both land and sea.
According to Marines.com, Marines build beachheads for Army troops to move into. The Marine troops also protect and occasionally operate amphibious warships around the world.
People in the Marines are notoriously knowledgeable and loyal with a sense of justice and judgment.
Outstanding citizenship, interest in community service, and motivation to lead or serve the nation are traits recruiters look for in people.
Those who decide to enlist are expected to show a certain amount of discipline and usually have family members who have served or are intrigued by the Marines' perks.
"I think I have family who served a couple of generations back, but I just want to join for the allowance and the education benefits," junior Darrah Simon said.
These perks include medical care for the Marine and Marine's family, education benefits, retirement plans, and affordable life insurance. According to a study done in 2017 by the Poughkeepsie Journal, about two percent of 3,600 students who had just graduated highschool enlisted in the Army and Marine Corps.
"I remember that I was so proud to join the Marines. I thought that since I was young, I would be handy and could make a difference at home and abroad," former Marine, Young Johnson said. "I think that all young men should consider fighting for their country at least once."
The Marine recruiters are not trying to force anyone into joining but strongly encourage it if one wants that opportunity to make a difference in the country.
Leave a Comment
About the Contributor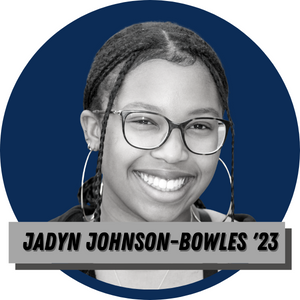 Jadyn Johnson-Bowles, Staff Writer




Jadyn Johnson-Bowles is an ambitious 11th grader who is not afraid of challenges. Her love for writing has served her well, and she hopes to bring...