Tom Brady un-retires and plans for 23rd season in the NFL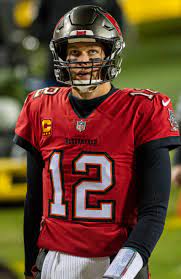 Tom Brady made news Sunday evening after a tweet popped up on people's timeline. The tweet itself came from Brady, expressing the feelings he still held for the game of football. He explained to his audience that his time as a starting quarterback was not over.
"These past two months I've realized my place is still on the field and not in the stands," Brady said through a tweet on Sunday evening
This comes after an offseason where Brady's return the following season was murky. Brady would then retire and make things clear to his status in the NFL.
After forty days of official retirement, Brady would make the status known on Sunday, exclaiming it was not over.
"I'm coming back for my 23rd season in Tampa," Brady said via Twitter
Last season, Brady led the Buccaneers to a 13-4 record, clutching a playoff spot. The team made their way to the NFC divisional round, facing an uphill battle against a star-studded Rams team.
They faced a deficit of 27-3 against the Rams who kept up on the gas pedal. The Buccaneers would make an effort, but it was not enough. They were wiped from the playoffs, and a grim feeling fell over the franchise as they waited for the status of their star quarterback's decision.
But with this decision from Brady, things seem to be looking up for the Buccaneers. The Bucs held on to their quarterback, whilst signing new players through free agency. The Bucs are now the betting favorites for winning the Superbowl, and they will cause havoc in the NFC conference.
Leave a Comment