Hotspots in Vegas for Spring Break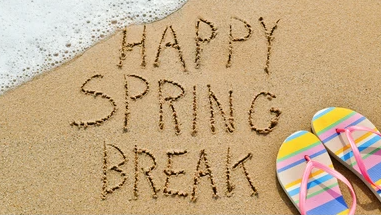 Las Vegas is known for having many really cool hang-out spots. Spring break is quickly approaching and it can be hard to find cool things to do. Vegas has lots of hidden gems when it comes to cool places to hang out, common ones are Adventuredome, Crystal Palace, and Downtown Summerlin.
All places listed are great for chill hangouts and are open for fun to all ages. Also, many things to do that are extremely simple and require little to no money like picnics, movie nights, friend photoshoots and various outdoor activities.
"My plans are to do school work just in case I fall behind, also work and get ready for prom and graduation." Senior Taniyah Wade said.
Spring break is a great time for students to hit the reset button, and get ready for the end of the school year.
"Spring Break is like a mental recovery." Senior Natasha Johnson said.
Spring break is also a great time to take care of mental health, slow down and focus on things that one may not normally have time for.
Social media also always has great ideas on things to do, when taking a break and focusing on one's mental health. Positive things are always great to hear when searching for different ways to find peace and have strong mental health.
Leave a Comment