School offers free summer classes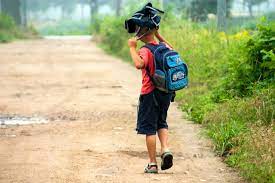 Summer school starts by May 31st and students are wondering the benefits of taking these classes. There is about six weeks of summer school, every three weeks of summer school earns a student half of a credit. If a student does not complete a credit and needs one, you can get one for free.
This year and last year summer school is free for students. This means that students can get a whole credit for free. The student does not even have to have a missing credit. Students can gain a free credit if anyone wants to stack towards overall credits.
"This would be a good time for teachers to really get to know their students better at Centennial," said the teaching and training advisor, Ms. Edwards.
There are two sessions of summer school, the first one begins on Monday, May 31st through June 17th, 2022 that can offer students the first half credit. A student can gain a second half credit from the second session that begins on Monday, July 21st through Friday, July 11th 2022.
Students and staff who need time off will be granted that since it is the summer. Summer school starts at the same time as any other regular day of school would begin and ends at the same time as well.
Students who would like to sign up for summer school must talk to the school counselors as soon as possible.
Leave a Comment