Mapps completing her high school quest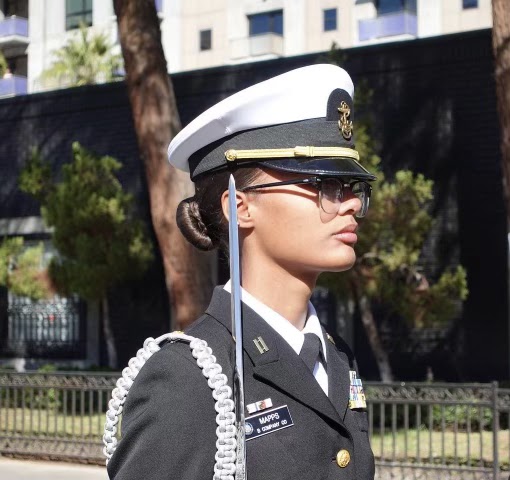 Kaydence Mapps is one of Centennial High School's phenomenal students who are in their last year of high school and are ready to head on out to the real world.
Kaydence has attended centennial over the previous years and plans to graduate from said school. After high school, she is in line to attend the University of Maine on the NPP scholarship.
"The most influential thing I involved myself in was NJROTC. I have been in the program for my entire high school career and plan to stay on this path after graduation," senior, Kaydence Mapps said.
In NJROTC Mapps' rank is an O2, lieutenant junior grade, and has a job within the program as the Bravo Company Commander. As the CO, she watches over 100+ cadets, makes sure everything runs smoothly then returns and reports to the battalion executive officer.
Her favorite thing about NJROTC is the many people she gets to meet and befriend and the consistent competition.
Mapps has been a part of drill teams for over a year now. She is the Commander of this year's color guard team. This is a precision-based drill team in which they present the state and American flag at events like sports games, graduations, and other special ceremonies. Kaydence is also a proud member of the unarmed drill team. That is a team that is guided by their commanding officer in a marching performance.
In JROTC, Mapps received a call sign, "caps" which she got because it was an easier way for the instructors and other cadets to differentiate her from her younger sister who is also in the program.
"Being mixed up with her works out sometimes because people think I am higher in rank, but most of the time it's just annoying," her sister, Kayleigh Mapps said.
"Working right beside her is enjoyable because she is good at getting things done immediately and it makes my part less difficult. Plus she knows how to separate her personal life from work which makes for a great leader," Bravo Company Executive Officer, Laurencia Foster said.
Overall, Kaydence Mapps is an amazing, overachieving student that has a great path to success in front of her and has many people rooting for her.
Leave a Comment
About the Contributor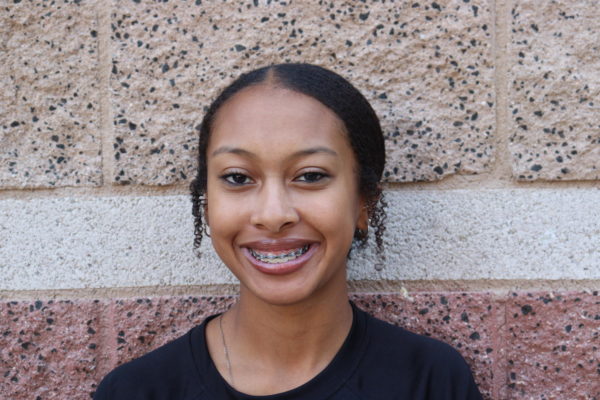 Abrianna Finks, Staff Writer
Abrianna is a Junior at Centennial High School and a Staff Writer for The Bark since day one. She loves Justin Bieber and The Weeknd. She is very ambitious...