Centennial bingo night
On Jan. 12 National Honor Society and Key Club hosted a bingo night for all students and families at Centennial High School.
Bingo night was hosted by two school-held organizations as a way to raise money for the clubs and for children. The main attraction was bingo but there were also other fun things for students and families to do.
"It was mainly just people playing bingo and then they had tables selling snacks and raffles," senior, Mackenzie Hynes said.
Since bingo night was offered to students and families, there were people who came because of siblings that really wanted to go. Some students wanted to go to experience as many high school events as they can.
"I decided to go to bingo night to experience more events as a senior," Hynes said.
This was the first time that the two clubs hosted an event together. Since it was such a success and people had fun if it happened in the future then even more people could possibly go.
"Yes! I would love to attend another event. I would just say music should be included next time," Hynes said.
Since it was a success it could lead to other people wanting to go or it being recommended as something to do for fun and get involved in school activities.
"I would definitely recommend it to other people. It's a fun activity to get out of your house and it shows support for the two clubs," Hynes said.
Since bingo could be played by people of all ages it can be a really fun family experience. "I think it'd be very fun to do with your family. It could be a family bonding experience," Hynes said.
Leave a Comment
About the Contributor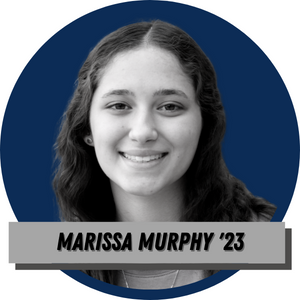 Marissa Murphy, Staff Writer
Marissa likes to spend her time reading. She also likes to hang out with her family and her friends. Each month she also likes to go to the movie theater...