First amendment rights threatened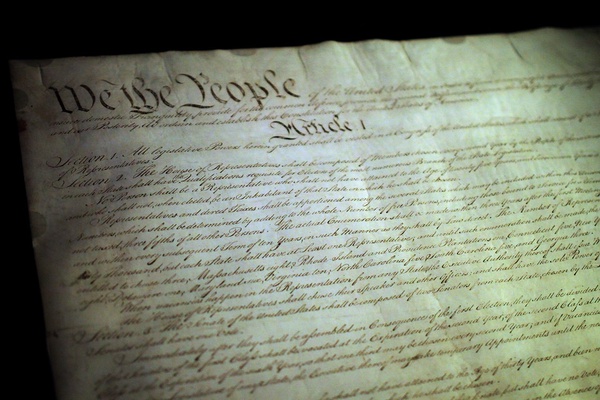 Recent events tying politics and social media have forced the hands of major companies to limit what can be posted online, calling into question whether or not such censorship is a free speech violation or a necessary measure.
The most notable events pulling censorship into the national spotlight were the riots at the U.S. Capitol that took place on Jan. 6. At the center of the riots and storming of the Capitol were far-right extremist groups, such as the Proud Boys. This organization is an all-male white nationalist domestic terrorist group that promotes political violence, making the Capitol riots a perfect event for them.
Following these riots, many social media platforms stripped former President Donald Trump of his ability to post to their sites. Among these platforms was Twitter, a website which the former president heavily favored to communicate directly with the public. When asked why his account was permanently suspended, the Twitter team explained that they sought to remove the risk of incitement of violence, in reference to the seemingly pro-Trump riots.
Now, right-leaning media and Republican supporters are raising issues. Many are claiming that this suspension, and many others like it, are blatant violations of the right to free speech, as granted by the First Amendment. Some claim that this is the beginning of left-controlled media taking over the narrative, and fear that this could lead to much more serious Constitutional violations.
To some, claiming a Twitter suspension is a violation of rights is completely absurd, and if so, what defines a violation is unclear. The Supreme Court ruled on free speech violations in 1919 in the case Schenck v. United States, where the court unanimously ruled that in the case of "clear and present danger," harmful speech could be punished. Supporters of Twitter's decision would agree that riots and outright terrorism is "clear and present danger" incited by Trump's words, but Trump supporters would claim he did not explicitly tell his supporters to engage in violence, so his suspension is unjust.
Despite what a court rules or what the public thinks, Twitter and other media platforms are private companies that are not obligated to provide a place for everyone, especially dangerous individuals, to speak. As long as the speech in a case does not violate the Supreme Court's decision, those who wish to share their opinions will always be able to find a platform to do so, albeit not the large-scale, wide-reaching platforms they hope for. Ultimately, the First Amendment protects individuals from government oppression, not from criticism from fellow citizens.
Leave a Comment