Bulldogs wander through memory lane
Bulldogs wander through memory lane
Students reminisce over childhood memories and share what was popular in that era as they were growing up.
Many people are now coming up on their last years as legal children. Soon everyone will be heading out of the house to make a life for themselves. These are the times to take one last moment down memory lane before it can hold you back.
"The one [memory] that I always remember and find the most memorable was driving to Liberty Park to ride bikes and fly kites. I used to live on the East coast and loved being outdoors with my family," senior, Kayla Javillo said.
There are many different toys, games, movies being made each year and many more to come. Therefore, favorite items are constantly changing.
"I remember the Monster High doll was pretty popular when I was little. I remember getting her when I was little and loving her so much," senior, Tatum Huntly said.
As students get older it is easier to see that not everything that is wanted is worth the money. As kids, those thoughts were probably far from students' thoughts.
"Now that I'm older, I realize spending money on things such as Silly Bandz and take apart erasers was not quite worth the money because they were never used for an actual purpose. However, I still think they were cool things to collect as a kid," Javillo said.
Others though feel the exact opposite. Some things are priceless no matter what the usability was and how much it cost.
"I think childhood games are worth the money because the memories are awesome. Even though we don't have them anymore we still talk about all the old stuff we used to play with," Huntly said.
There are probably many good and bad memories from everyone's childhood but there are some that always seem to stand out over the rest.
"One of my favorite childhood memories is my first time going to Disneyland. My parents woke my brother, sister, and me up very early and said the President of the United States had a mission for us and that we had thirty minutes to pack. My parents wouldn't tell us where we were going until we got there," Huntly said.
Leave a Comment
About the Contributor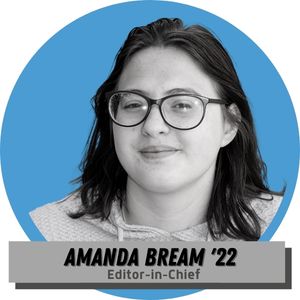 Amanda Bream, Editor-in-Chief
Amanda is currently an Editor-in-Chief for Bark! Voice of the Bulldogs. She is a senior in high school planning to attend the University of Mobile in the...