Students prepare for homecoming
Students, Prepare for Homecoming
By: Jadyn Johnson-Bowles
Bark! Voice of the Bulldogs
Staff Writer
Centennial and the rest of the CCSD schools have finally opened their doors and now the Homecoming season begins.
Despite COVID-19 and the new Delta variant spreading, Centennial high school is having its annual Homecoming Dance on Sept. 11, 2021. Normally, the dance would be on the first Saturday of Sept., but due to the long weekend, the school decided to delay the dance until the next week.
The theme of this year's homecoming is Home Sweet Home, Candyland. Students are suggested to dress for the theme and to impress. Anything colorful and full of life goes. There will be no snack table at this year's homecoming and masks are required.
The Student Council has also announced that there will be two sessions to homecoming and that they will both be held outside in the quad. The first session runs from 6:30-8:00, and the second session runs from 8:30-10:00.
Junior Haley Hannah-Dikes said "I think that having two separate sessions of homecoming is creating less chaos, but I don't think it will stop the spread. Maybe lessen the numbers."
The school understands that with so many students, social distancing will be difficult. Students must try their best to stay safe.
Homecoming proposals have also started this week. There have been many posters and gifts given out in the quad at the beginning of school and during lunches.
The girls at Centennial might be the most excited. Plans for dresses and color coordination have already begun.
The most important part of homecoming is the football game, which is what students are most excited about. Students missed a whole year of school-sanctioned events, so this game is set to be the most exciting. The student section will be more alive than ever and alumni coming back to celebrate their alma mater are sure to set the mood.
Leave a Comment
About the Writer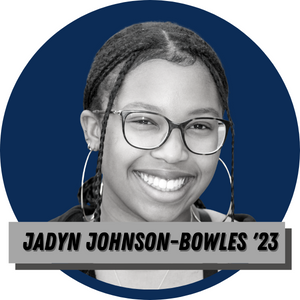 Jadyn Johnson-Bowles, Staff Writer




Jadyn Johnson-Bowles is an ambitious 11th grader who is not afraid of challenges. Her love for writing has served her well, and she hopes to bring...