Senior sunrise without sunrise
Senior sunrise without sunrise
By: Amanda Bream
Bark! Voice of the Bulldogs
Editor in Chief
On Sept. 1st, 2021, seniors at Centennial gathered on the football field to watch the sunrise and have a good time with friends.
After distance learning for over a year many students have struggled with making new friends and socializing. Senior Sunrise was a great opportunity for many students to make new friends and catch up with old ones.
¨I think Senior Sunrise is cool. I was excited to decorate my crown and I´m happy to see everyone else out here," senior Heaven Howard said.
Many students took advantage of the time and took multiple pictures to make the moment last longer. Cameras were out everywhere.
¨I think Senior Sunrise is important because these are our last moments all together as seniors in high school because all of us will be graduating soon and going onto different things and different journeys,¨ senior Caitlyn Valdivia, said.
Unfortunately for students, there was no sunrise. It was a very cloudy morning but many students did not care as long as everyone could spend time together. Others joked about how it was supposed to be.
¨If I could, I would change the clouds. It's not really even Senior Sunrise anymore,¨ Valdivia said.
Many students will have opinions on how school events should go. These opinions could help better these events in the future if staff take the time to listen.
¨I think they could update the music playlist. It's a little outdated but other than that I think Senior Sunrise went really well,¨ senior Alexander Roy, said.
Leave a Comment
About the Contributor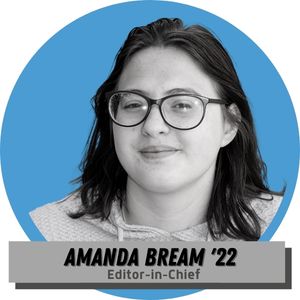 Amanda Bream, Editor-in-Chief
Amanda is currently an Editor-in-Chief for Bark! Voice of the Bulldogs. She is a senior in high school planning to attend the University of Mobile in the...