Suicide Prevention Month
By: Peyton Mckinnon
Bark! Voice of the Bulldog
Staff writer
September 1st brought the start of Suicide Prevention Month.
September will forever be associated with the memory of all the lives lost to suicide and how to further prevent the tragic deaths due to sucide. Suicide claims the lives of many every year with the numbers rising every year.
According to the American Psychiatric Association, the 10th leading cause of death in the United States and the second leading cause of death (after accidents) for people aged 10 to 34, suicide is a serious public health problem.
During Suicide Prevention Month, suicide will be eliminated as a solution. This month promotes seeking help as well as better methods for coping with day-to-day problems and traumatic incidents.
Also according to the American Psychiatric Association, suicide is preventable. Knowing the risk factors and recognizing the warning signs for suicide can help prevent suicide.
If more people especially students were more education of the signs of suicide so many lives could be saved. Millions of people have the chance to survive another day and live out their lives.
Signs can be isolation, neglect to themselves, no will to thrive, self harm, giving away their possessions, and so many more. Don't take these signs lightly, it could save someone's life.
Remember to raise awareness about sucide prevention month being just educated on the signs of suicide can have such an impact. With suicide prevention month starting off, check up on loved ones.
Suicide is no joke if you or anyone you know has any thoughts of suicide call the National Sucide Prevention Hotline: 800-273-8255.
Leave a Comment
About the Writer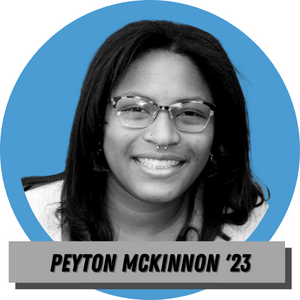 Peyton McKinnon, Staff Writer



Peyton likes to cook and practice techniques in the kitchen. In her spare time, she also likes to paint and do art activities. Peyton works with...