The Seussification of Romeo and Juliet
By: Jadyn Johnson-Bowles
Bark! Voice of the Bulldogs
Staff Writer
Centennial's first play of the 2021-2022 school year is "The Seussification of Romeo and Juliet" directed by the theatre teacher Lara Carter, with opening day to be determined.
The theatre club usually does more traditional plays when the school is involved, but this school year they had to go in a different direction.
"The show was going to be the Senior Show, but we did not get enough Senior students at the auditions. The senior show is usually a farce. This show is that type of play. We are now using it as one of the One-Act plays that my Theatre classes are doing this year," Theatre Club teacher Lara Carter said.
Asani Ceaser, who plays Romeo, explains what it is like to act in the play.
"The lines in the play all rhyme because it's Dr. Seuss, but for some reason that makes it harder for me to learn mine so I have to work really hard, especially since I play Romeo," junior, Asani Ceaser said.
Besides memorizing lines, learning to act out the play can also be difficult, especially when acting is not a hobby that was previously pursued.
"We're not that far into the play and even though the words kinda make sense, taking direction and making up how I need to act for each scene is hard," Ceaser said.
The hard work that the cast and theatre teacher is putting in this play will ultimately pay off on the opening day when they can perform in front of the school, and students are becoming very excited to see how the play will unfold.
"I'm really excited for what the theater club is doing. Dr. Seuss's books are really funny, so "Romeo and Juliet" written in that style should be super fun. I am expecting to see crazy costumes and sets, and I can't wait for when it will finally be ready to see," junior, Kayleigh Clancey said.
"The Seussification of Romeo and Juliet" will not disappoint any members of the Centennial family. Everyone is excited to see the theater club's hard work pay off in a grand spectacle. The theatre club looks forward to seeing school pride and appreciation on opening day.
Leave a Comment
About the Contributor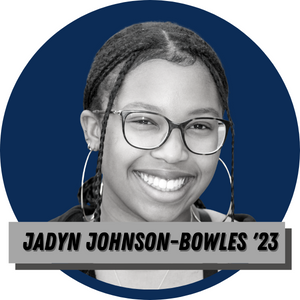 Jadyn Johnson-Bowles, Staff Writer




Jadyn Johnson-Bowles is an ambitious 11th grader who is not afraid of challenges. Her love for writing has served her well, and she hopes to bring...