College, scholarship application guide
By: Amanda Bream
Bark! Voice of the Bulldogs
Editor-in-Chief
Students ponder about future choices as the end of high school draws closer.
The end of high school is near and now is the time for seniors to figure out what to do after graduation. This article will be focusing on college and scholarships for those interested.
As children, students were surrounded by the thought that college is the only way to go. As students got older though many realize that there are multiple ways to go on in life after high school. College though is the most popular.
Unfortunately in today's society, if a person does not have a bachelor's degree or higher it is hard for those to get a job. While it is not impossible it is a very slim chance. This is because more and more people are getting bigger and better degrees. How can people compete?
College is expensive. Coming out of college many people are in debt and not financially stable. For those who have not started to look into scholarship and college opportunities then it might be seriously overwhelming. Deadlines are creeping closer and closer and for those who have not even looked into it, their window is closing.
So what are some things students could do? Start by bringing up google and searching for scholarships. That is the first step. A good thing to do when looking into scholarships is PHYSICALLY writing down which ones you can apply for. Don't write it down online because it will get lost. Then start going through and applying for them. Try to do about 2-5 a day. This may seem like a lot but once someone gets into the writing it is not that bad.
Let's talk about essays, the most dreaded part about applying for scholarships. Writing essays for scholarships seems so daunting when first applying for scholarships but is not that bad. Most of the time, they just want to know about you. What are your experiences? What can you offer in the future? How are you different from the rest? Just write. Write whatever you feel down. Pretend like you're trying to sell how amazing you are to someone you want to impress. The goal is to do that while reaching the minimum word count. After your first essay, the rest will feel like a breeze.
What do you do after you submit scholarships? The most you can do is apply for other scholarships and wait. Never stop applying while waiting to hear back from others.
So how can someone apply for colleges? First, go onto the college website of your choice and click apply. Next click freshman applicant. Most of the college application process is filling out personal information. These applications can take from 30 minutes to an hour. The good thing is the application always saves so that the person applying can come back to it. Try to do it all in one shot though. That will be easiest because it can be easy to forget about the application. Colleges will need high school transcripts so make sure to go to your school counselor and ask how you can send them over. Once you send in your application, it is time to wait.
Hopefully, this guide reached those who truly needed it and helped with this scary process. For those who think they are years away and do not need to worry about this, remember it is never too early to start.
Leave a Comment
About the Contributor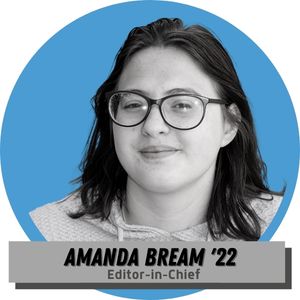 Amanda Bream, Editor-in-Chief
Amanda is currently an Editor-in-Chief for Bark! Voice of the Bulldogs. She is a senior in high school planning to attend the University of Mobile in the...