Bulldogs chew on schools returning
Centennial students are concerned about whether or not going back to school this year is a good option.
CCSD schools are scheduled to return shortly. Students in grades six, nine, and twelve will be returning on March 22, and students in grades seven, eight, ten, and eleven will be returning on April 6.
"Well, honestly I don't [know] if I'm going back because I feel like there is no point to go back because we're only going to be in school for about a month and a half," sophomore, Jonathan Taylor said.
There are many reasons why some students do not feel like going back to school. Some don't wish to risk their health while others think it will be best for their grades.
"I'm not going back mainly because my boyfriend isn't and it'd just be easier to finish all of my honors and pre-AP classes online," sophomore, Hailee Brandon said.
There are also many concerns about what will happen while in school. Students might not follow the rules set in place and things could go horribly wrong.
"Well I just think the kids won't follow the rules and they will get suspended. Then there will only be a few students that go. I just think we're going to make COVID-19 worse in the state of Nevada," Taylor said.
Students also have a few thoughts on the way schools are opening up and how the process could be changed.
"Well if I were on the board, I would wait until August to open up because it's safer and we will learn more about COVID-19. I would also make it mandatory to get a COVID-19 test every week and it will be free for all the people that attend CCSD schools on a daily basis," Taylor said.
Leave a Comment
About the Contributor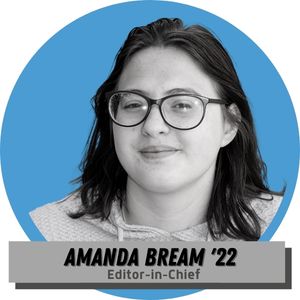 Amanda Bream, Editor-in-Chief
Amanda is currently an Editor-in-Chief for Bark! Voice of the Bulldogs. She is a senior in high school planning to attend the University of Mobile in the...