The origins of St. Patrick's Day
Every year on March 17, St. Patrick's Day observes the death of St. Patrick, the patron saint of Ireland.
According to National Geographic, St. Patrick's Day is a holiday that has evolved into a celebration of Irish culture with parades, special foods, music, dancing, drinking and a whole lot of green.
"I don't really like St. Patrick's Day because I always forget to wear green and my brother always pinches me." says sophomore Emma Anderson.
Since around the 9th or 1oth century, people in Ireland have been observing the Roman Catholic feast day of St. Patrick on March 17.
The first St. Patrick's Day parade took place not in Ireland but in America. Records show that a St. Patrick's Day parade was held on March 17, 1601.
Luckily Las Vegas will be hosting some St. Patrick's Day festivities such as the Brooklyn Bowl
Las Vegas with rock band Empire Records. The Brooklyn Bowl Las Vegas is located at 3545 Las Vegas Blvd South, Suite 22 with doors opening at 6 p.m. The event is free admission with an
RSVP with food and drinks being available for purchase.
"I wore green today because I don't want to get pinched," says sophomore Kylee Remmel.
Both the parade and a St. Patrick's Day celebration a year earlier were organized by the Spanish Colony's Irish vicar Ricardo Artur.
More than a century later, homesick Irish soldiers serving in the English military marched in New York City on March 17, 1772, to honor the Irish patron saint.
Enthusiasm for the St. Patrick's Day parades in New York City, Boston and other early American cities only grew from there.
Leave a Comment
About the Contributor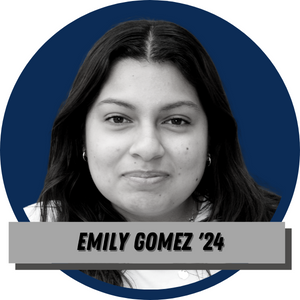 Emily Gomez, Staff Writer




Emily is a sophomore who aside from being in Journalism is a part of Centennial's Student Council. She also likes to write and analyze TV and movie...