Springing into break
This school year, spring break has been moved to March 13-17 as opposed to being later on in the year like in the past.
In previous years, spring break would alternate between being in April and being in March. Last year spring break was in April, so this year, having it earlier can feel like a significant change for most students.
"I think it is better to have it earlier because it is easier for families to spend more time together rather than closer to Easter," senior Jadynn Rose-Moore said.
Given that spring break is a week-long, many students might make plans to go out of state and enjoy a vacation. However, some just spend time at home and use the time to relax.
"I am not really doing anything too big. All of my plans are after spring break," Moore said.
Having a week off from school is something most teenagers enjoy. With the struggle of the second semester, having a week off can feel like a nice time to restart and come back better than before.
"I am excited because it is a break from school, and I can spend time with my family and friends," Moore said.
Another benefit to spring break being earlier in the year is that when students come back, it will be the beginning of the fourth quarter. With students knowing this, a lot of students are feeling excited about the school year being almost over.
"It is exciting to know that there is only one quarter left because it means we are graduating soon," Moore said.
Leave a Comment
About the Contributor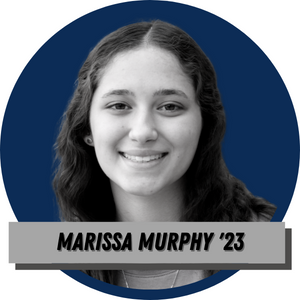 Marissa Murphy, Staff Writer
Marissa likes to spend her time reading. She also likes to hang out with her family and her friends. Each month she also likes to go to the movie theater...