Centennial hosted another festival
Centennial hosted a Solo and Ensemble Festival at the school theater on March 26, where dancers from schools in Las Vegas would be performing.
The festival begins at 8 a.m. and ends at 4 p.m., and lunch will be provided for all the dancers. Each dancer must help at the event by either taking part in the morning shift from 7:30 a.m. till noon or the afternoon shift from 11:30 p.m. till 4 p.m.
Unlike competitions and Nationals, there is no competition between who gets first, second or third place. The judges will be critiquing and advising the dancers to help them improve various skills.
"I think it is really beneficial that the way of judging for this event is through adjudication and not first, second and third place because it allows you to see how high you placed but not comparing you to the other dancers at the event," sophomore, Keira Garcia said.
Select dancers from Dance Fusion will perform solos: Alexa Ronquillo, Keira Orton, Keira Garcia and Haley Simmons. In addition, Garcia will also be performing a duet with Destiny Pagan.
"I'm super excited to do a solo and a duet for the Solo and Ensemble Festival. Since I don't have a lot of opportunities to choreograph dances, being able to choreograph both of these pieces has been super great for me creatively and has given me opportunities to grow as a dancer," Garcia said.
Families and friends are allowed to attend the festival for free to watch and support.
Leave a Comment
About the Contributor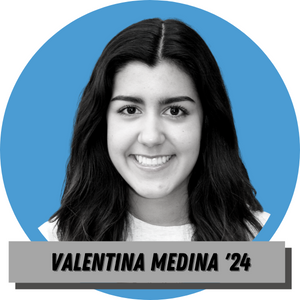 Valentina Medina, Staff Writer
Valentina's love for reading and writing brought her into taking journalism for her first two years of high school. She's very creative, and she dedicates...