Raiders looking to add a new generation of players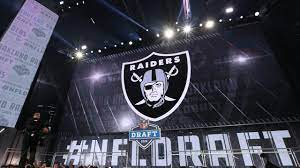 Bark! Voice of the Bulldogs
Staff Writer
With the NFL Draft about to start, the Las Vegas Raiders are looking to add some youth prospects to try and help the team.
This year the NFL draft will happen from the 28th through the 30 of April where teams try to add youth to the team and hope to have a better future team. The Raiders will try to do the same and try not to add to their streak of terrible drafts.
Positions that the Raiders are looking to upgrade in this year's draft are the offensive line, a defensive tackle and the secondary of the defense. The offense is looking better than the defense so they will most likely try and address the defensive side of the ball more than the offensive.
With many mock drafts being released by highly reliable people like ESPN, Adam Shefter, etc. The Raiders are projected to take an offensive lineman with their first pick in the draft in the third round.
In the third round of the draft, the top offensive line prospects are Luke Goedeke, Sean Rhyan, Daniel Faalele and Dylan Parham. What they could also do in the draft is possibly trade up to a higher pick.
There are risks when doing this, however. You have to give up more draft capital or even players to get a higher pick. With that pick, they won't even know if that prospect will turn out to be what they were looking for.
Raiders fans are just hoping for some decent talent to help the team make a push for the playoffs and make it farther than last year.
Leave a Comment